2 June 2020
Transform Your Network Infrastructure with Telin SD-WAN Service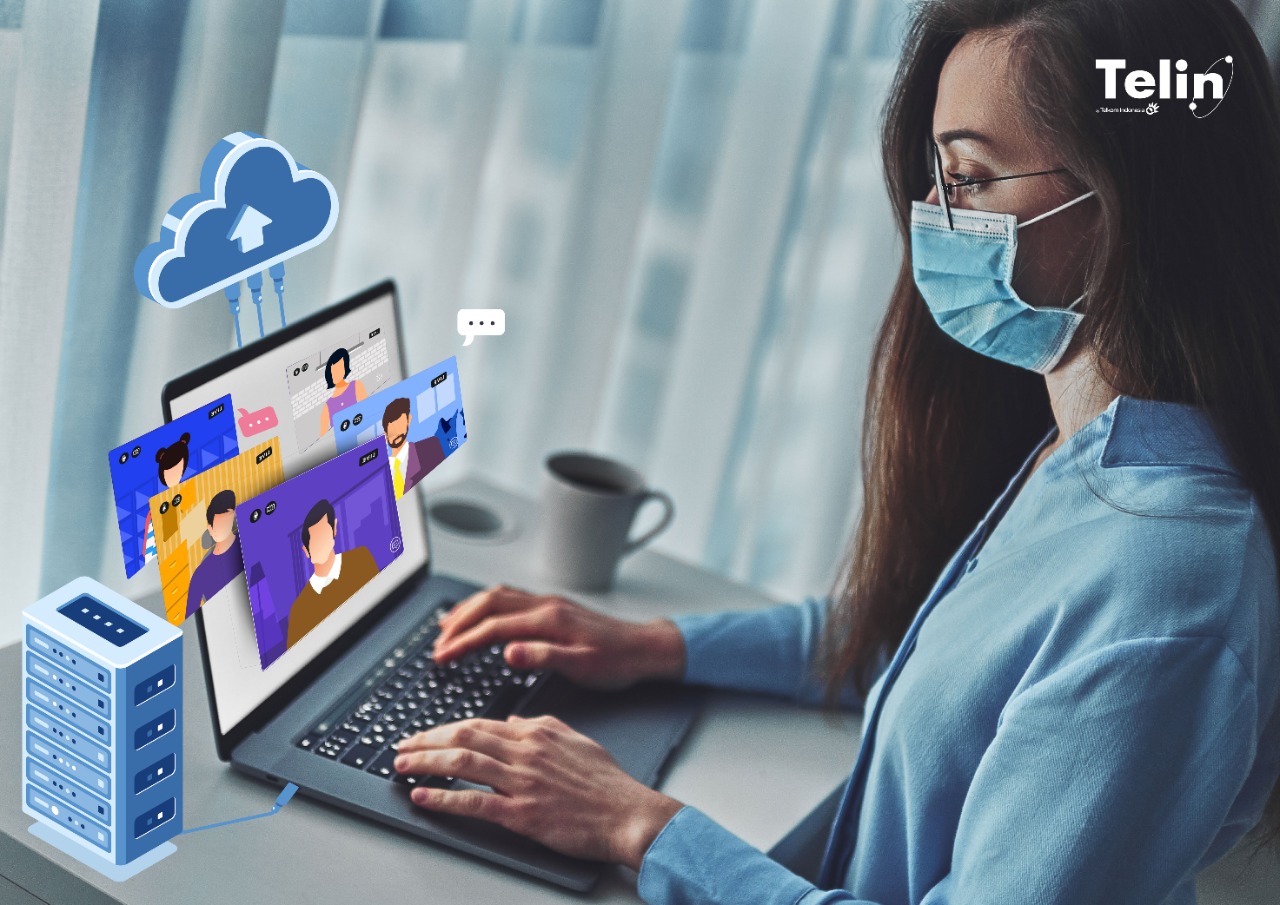 With COVID-19 spreading around the world to become the new normal, businesses are shifting to remote working and digitizing their operations as much as possible. Unfortunately, as traffic on the internet surges, businesses face potential bottlenecks, especially those with multiple locations that are connected by a Wide Area Network (WAN).

The reality is that traditional WAN are straining keep pace as data usage continues to proliferate. Users experience slowing connections, even as businesses face high maintenance requirements in order to keep things going.

A simple, easier way to manage your network infrastructure

One easy way to improve your network infrastructure is by upgrading to a Software-Defined WAN solution (SD-WAN). SD-WANs use smart software to monitor the performance of different WAN connections, then channel the data in the most efficient manner to alleviate bandwidth congestion.

Hence, the SD-WAN market is thriving in leaps and bounds, with its potential growth can be attributed to concerns around COVID-19, which namely grant as the solution in remote workplaces connectivity. SD-WAN – a fast and relatively simple way to immediately upgrade your connectivity performance and connect multiple sites, a critical necessity in supporting fast and secure Work-from-home (WFH) access during COVID-19.

According to IDC, more than 50% of organizations in Southeast Asia have already deployed or are planning to deploy SD-WAN in order to transform their WAN for the cloud era. The SD-WAN market already exceeded USD 1 billion in 2019, and is predicted to experience CAGR of more than 60% until 2026 as organizations strive to simplify network management. However, not all SD-WAN providers are created equal. For optimum value, look for a provider that can provide end-to-end service and has low maintenance requirements plus good security.

Because SD-WAN are delivered through the cloud, moving to an SD-WAN arrangement also has the potential to deliver benefits, including maintenance savings and simplified network operations. Moreover, implementing SD-WAN is crucial to support digital transformation and the adoption of cloud-based services in the long term.

Now, COVID-19 is giving businesses additional impetus to roll out SD-WAN in support of WFH home initiatives. One large insurance company rolled out 5,000 new SD-WAN over 10 days to ensure that their employees could access important applications in a secure manner.

Centralize your infrastructure and boost performance with Telin SD-WAN

As part of our commitment to supporting customers, Telin has come up with a streamlined and reliable SD-WAN solution. This managed end-to-end solution, which is delivered in partnership with VeloCloud by VMware, combines software and cloud-based technologies to simplify delivery of data to branch offices.

Anchored by our global presence, we offer:
Network coverage across major cities in over Asia, Europe, America to support your organization with flexible and rapid provisioning
Integration with robust network and wide coverage in Indonesia
A gateway to major cloud providers
OPEX-based cost structure, removing the need for any substantial upfront investments and replacing them with predictable monthly fees

Several ways that Telin SD-WAN can make your life easier

Telin SD-WAN is designed so that customers can enjoy both speedy deployment and low cloud-based maintenance with the economics and flexibility of hybrid WAN.
Simplified Management & Central Operation

: Telin provides centralized policy management, monitoring and troubleshooting for SD-WAN devices spread across branches.
Zero Touch Installation

: Designed so that the hardware unit can be shipped directly to the branch site, and easily installed even by non-technical staff.
Dynamic Multipath Optimization

: Telin SD-WAN enables Enterprises to utilize multiple WAN transports simultaneously, maximizing bandwidth while ensuring application performance.
Real Time Link Quality Monitoring

: This solution offers live insight into networking characteristics of linked sites.

Interested in knowing more?

Send us an email at marketing@telin.net if you'd like more information! We'd be happy to chat or email, whichever works for you. During this time, like many other businesses around the world we are working remotely, but we continue to be available for our customers thanks to digital connectivity.

Stay safe, stay healthy, keep productive!
Briana is member of Telin Marketing Team, taking part in a lot of digital marketing aspects, experts in responding to your inquiry and assigning to the right Telin representative.