23 December 2019
Red Carpet Treatment for Your One Stop Data Center Solution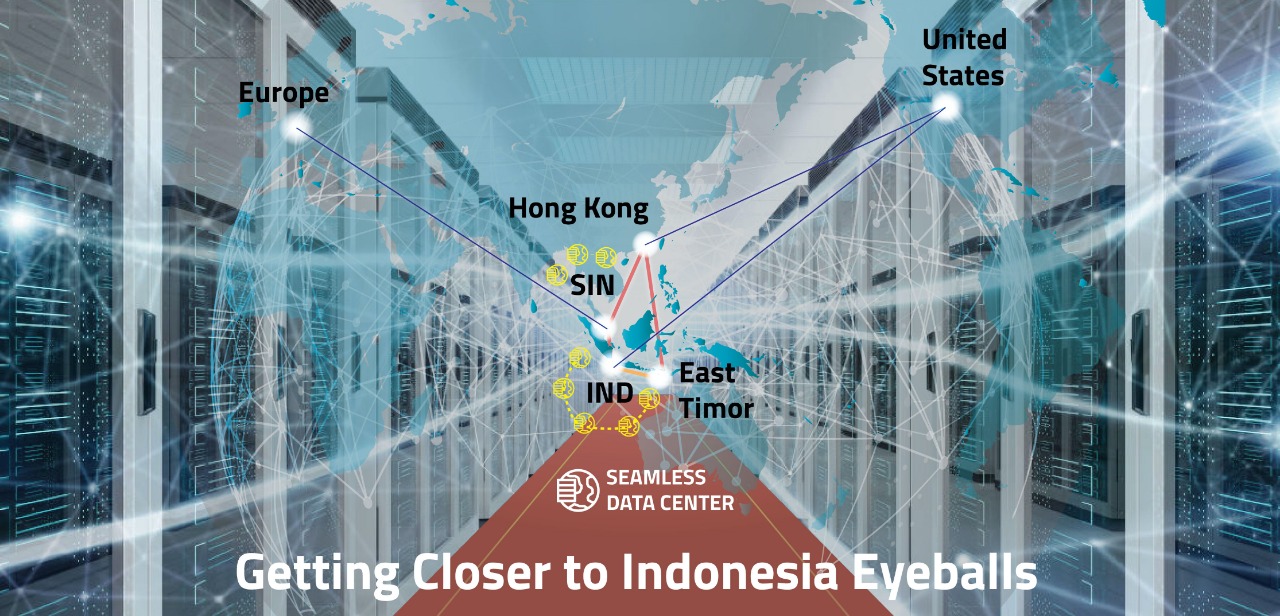 Data storage and analysis has become a significant need for companies today. It's estimated that the data center market is growing at a Compound Annual Growth Rate of almost 19%, with year-on-year growth for 2019 alone estimated at more than 17%. Interestingly, while data center growth continues to accelerate around the world, an increasing proportion of companies are choosing to move their data to the cloud, rather than build their own data centers.


It's a strategy that many companies initially resisted in favor of keeping full control over their data, especially in the early days when security and connection requirements were relatively simple, and the volume of data managed was relatively small. Now though, companies face a very high bar in terms of maintaining the connection quality and security that they need. They urge to manage multiple pain points including continuously escalating costs of building and maintaining data centers to the requirements needed are a major challenge for many companies, taking away time and focus from their core business. In these circumstances, "renting" by going to cloud makes much more sense.


Moving Data into Cloud
One reason why customers are choosing to go to cloud, even large financial holding companies, who have traditionally run their own data centers, is simply that public cloud colocation facilities are finally offering data centers at the standard and capacity that meet the requirements of even the most sophisticated companies.
Secondly, as the requirements for cybersecurity become ever more complex, companies may not have the knowledge or resources to keep up with the latest security requirements, and it therefore makes more sense to outsource data storage to experts.
Thirdly, renting cloud space makes sense from a financial perspective. As such, businesses no longer need to invest in building and maintaining facilities and infrastructure. They can simply pay as they go for what they need, thus increasing their agility and flexibility.


How Telin Customizes Cloud Co-location Business
Having spotted these trends early on the game, Telin has focused on providing high quality, purpose built data centers all over Asia to support companies in the region. Thus far, Telin has built a strong network of more than 19 data centers in different countries which effectively provides customers with solid local options at international standards. All of these are connected to Global Internet Network supported by seamless submarine cable connectivity and more. Telin can also build cloud data centers to customer specifications, thus freeing customers to focus on their core business instead of building infrastructure.
In Singapore alone, Telin operates three data centers, starting with the Telin-1 Data Center, which was built in 2009 based on TIA/EIA-942 standards. Telin-2 is also internationally accredited, while Telin-3, Telin Singapore's award-winning flagship data center, is a multi-tier (Uptime Institute Tier III and Tier IV certified) facility that operates on a carrier neutral basis. All three data centers are built in different locations for optimum diversification and optimal client choice.
In Hong Kong, Telin's neuCentrIX HK-1 data center is a top-notch carrier-neutral data center equipped with cloud connection, high 600-800 KVA capacity which is connected to mature ecosystems. This data center has seamless connection to all global infrastructure and provides custom-made solutions to meet clients' business need for a secure and efficient connection to Hong Kong and Indonesia in particular, and the global network in general, in line with our vision of becoming a Global Digital Hub.


Telin, the Choice of Leading Global Providers for Data Services
Telin's Data Centers have a proven track record of fast, secure, guaranteed connectivity, as well as an unusually flexible approach. Apart from being carrier neutral with the ability to support clients with variable data uptake, Telin also offers the option to build and manage dedicated data centers for clients.
By outsourcing to Telin, clients can simply rent the space and choose the service level they need. Telin can also build cloud data centers to customer specifications, thus giving customers the ability to switch from physical data centers to cloud options, becoming more agile in the process and giving customers peace of mind. Even major global cloud providers have chosen to partner with Telin and use Telin's cloud facilities to deliver their services locally.
It's worth mentioning that this value preposition is backed by Telin's considerable resources as a global telecommunications provider that owns and operates 20,000 kilometers of high capacity fiber-optic submarine cable network directly connecting Europe, Middle East, Asia, and the United States. This cable network connects Telin's carrier neutral data centers in Indonesia, Singapore, Hong Kong, and Timor Leste.
Telin's one-stop data center services include:
Colocation
Safe secure colocation experience with advance facilities to host mission-critical servers
Network & Connectivity
Reliable secure and efficient local and global connectivity
IP Transit
Internet Access Solution to connect around the world with Telin Internet Global Network (TIXNet)
DIA
Dedicated Internet Access – guarantee 100% bandwidth point-to-point connection
CDN
Content Delivery Network, globally distributed platform of servers
Connectivity
Secured and high capacity data center services
Cloud
Provides various enterprise-class cloud services
Value Added Service
Smart hand
Storage space
Meeting room
Remote peering over the Telin PoP

With Telin's data centers, clients get flexible but guaranteed connectivity and security with backup power and disaster mitigation, all in compliance with local regulatory requirements and international standards, thus enabling clients to eliminate multiple data-related headaches with a single solution.
In line with Telin's commitment to provide best-in-class seamless data solutions with the most eyeballs in Indonesia to meet customers' needs in the location of choice supported by our reliable infrastructure.


Find Out More
Interested in competing more efficiently in a data-heavy world? Visit us at telin.net/product/data-connectivity or email us at marketing at marketing@telin.net to schedule a meeting or call. Our experts are ready to listen to your needs and suggest solutions to help you complete on a global scale.
Briana is member of Telin Marketing Team, taking part in a lot of digital marketing aspects, experts in responding to your inquiry and assigning to the right Telin representative.