5 October 2018
One Stop Solutions to Protect Your Digital Infrastructure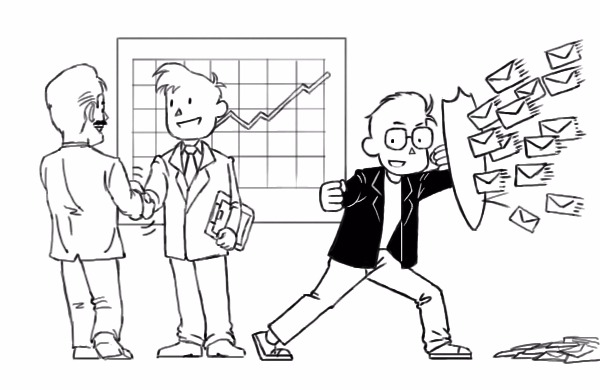 Cyber security in todays digital world is something we can't afford to overlooked. The reason is because cyber-attack takes computer data hostage, so the cyber security is crucial for businesses. Cyber-attacks originating from Indonesia rose from 0.7% to 21% - only one rank below China. This is quite surprising because cyber-attacks are known to be threatening to Critical National Infrastructure (CNI).
DDos Attack
As we know a Distributed Denial of Service (DDoS) attack made the global headlines. It will flood your site with thousands of fake requests until the volume of traffic causes the server to fail, and your site will be offline.
DDoS attacks increased 16% since 2017. Attackers are devising new and advanced DDoS methods. Since 2017, there has been a 4% increase in reflection-based DDoS attacks, a 38% increase in application-layer attacks like SQL injection or cross-site scripting and 1.35 terabyte per second memcached reflector attack _ the largest DDoS attack to hit the internet yet. The majority of the attack traffic seen was volumetric DNS queries, which ties up network resources and DNS server processing power by, for example, causing the servers to look for random, non-existent names. DNS traffic peaked at 1.8 Gbps and 2.5 Mpps, but rarely for more than several minutes at a time. The attack also included a secondary vector, a TCP-based attack peaking at 120 Gbps and 18.6 Mpps, consisting of PSH/ACK packets.
DDoS attack size doubled in early 2018 after attackers discovered and employed a new, massive DDoS reflection and amplification method with the potential to multiply their attack resources by a factor of 500K. The attack vector, called memcached UDP reflection, uses resources freely exposed on the internet.
Memcached, routinely used to improve query response times from disks and databases, has been turned into an internet weapon by attackers using reflection DDoS techniques. The first DDoS attack attributed to memcached reflection was observed only two days before the massive attack.
Telin Collaboration
Telin - a subsidiary of Telkom Indonesia, collaborated with several global partners, serving the superiority of its services, which already been enjoyed by many industries in Indonesia. Telin manages 70% of internet traffic services in Indonesia from enterprise, retail fix-broadband, to mobile. and has Global Operation Center around the world that works 24/7/365 managed by professional team. With the widest global network coverage, this collaboration has trusted by more than 6,000 online companies and the largest governments around the world. Furthermore, with the wide coverage of Telkom Indonesia s eyeballs throughout Indonesia, it also ensures the excellent services.
As the world s leading international telecommunication company and network service provider, Telin's vision is creating Global Digital Business and Solutions by providing services for wholesale, carrier, enterprise, and retailer markets. Telin have partnership with Top 10 Cloud Security Provider which give us better strength in domestic and global, including Top 10 Content Delivery Network (CDN) provider. As we have visibility on both side, we see most attack are coming from global. CDN Telin will ensure security support 24 x 7, privacy, and compliance as key to confidence. CDN Telin is supported by thousand of servers that located all over Indonesia. This solution will also provide optimum content delivery with the best service supported by tier-1 of the national network, Telkom Group enables the fast and secure content delivery across Indonesia and around the world.
Telin's Cloud Security Intelligent protect the sites and data center from some risk such as downtime, destruction, and data stealing that could maintain performance when an attack occurs. The automatic and well managed security system will be protected with DNS Protection that easily absorb the fake traffic and protect the site for all user even when facing DNS attack that base on DDoS Internet. At the time of the 1.3 Tbps attack, CDN Telin had already put in place automated mitigations to defend instantly against memcached attacks targeting our customers.
CDN Telin'Solutions reduce the services interference, data stealing, and damage due to the cyber-attack without influencing the site performance or your web and mobile applications. CDN Telin'solutions will guarantee your online services, available at all time with a high failure tolerance and supported with 100% SLA, even during the peak time. Therefore, it can reduce the cost of infrastructure development and increase the performance.
In the other hand, there is Enterprise Application Access that can give access to remote security to the employee and third party for applications that hosted in the data center and the cloud without needing extra hardware or software.
Reference: http://cdn.telin.co.id/content/telin-content-delivery-network
Simple to Use
CDN Telin display feature which is simple and easy to understand which reduce cost, operational and human resource. The convenience of using tools by users makes this product easy to use.
With mobile performance in web or application acceleration, CDN Telin will give fast site and dynamic content from all types of web browsers. CDN Telin can provide perfect performance from cellular connections by submitting all site pages by "offload" to manage traffic and infrastructure costs. CDN Telin Access Company Applications will provide remote accessibility to employees and third parties for "hosting" applications in data centers and cloud without extension of any hardware and software.
In the Cloud Image Management services, CDN Telin will automatically optimize every online image by the best combination of size, quality and suitable format for every device. Changing the image can be done by offloading process at any time in the cloud.
CDN Telin can reduce content publishing time for video and media delivery with an optimal cloud ecosystem. Users could send the highest quality video content by adapting directly to every user.
Service Every Business Sector Bank & Financial Institution
The digitalization in banking industry has been playing important role because its related to productivity and competitiveness. The digitalization in banking sector is the key enabler both in automation process and providing added values to customers. Meanwhile, in the disruptive era, digitalization must be prioritizing securities and trust.
To answer the challenge, on the banking sector, the CDN solution covers three goals. First is for optimization such as online banking performance. Second, to achieve the marketing and sales goals (video acceleration, live streaming) and for internal use such as e-learning, and the last one is for asset management.
CDN Telin will increase their investment in Digital Channel (Omni Channel or Mobile Channel) compared to the addition of Branches or ATMs. Mobile Channel developed by banks requires a reliable Security system based on Cloud Network. Telin CDN is able to provide reliable Security services as used by Master Card and Visa.
Media & Entertainment
Media such as TV broadcaster, Radio, Portal News need CDN Solution to optimize media content that is directed to specific geographical locations. CDN Telin will accelerate some live event services at the same time.
Nowadays, TV broadcaster also developing a smart TV product service, a hybrid combination concept used satellite and internet. The products are Android TV and everything that related in gadget. Therefore, TV broadcaster needs to present a high-quality online video service. And the customer that use TV for streaming will gain faster access. To fulfill the customer s hopes, CDN Telin is very relevant because its wide coverage from nearest and local server.
For video and demand service and live streaming, please visit telin.net/product/internet-content/telin-cdn-services.


E-Commerce and Marketplace
For e-commerce and marketplace business, CDN Telin will give optimization of web performance in the full of content with different type, typical, and size. Therefore using the solution of Cloud Image Management, e-commerce and marketplace business can optimize every online picture automatically, for example; its size combination, quantity, and the best format that suitable for each device. This service also enables offloading and changing the image anytime inside the cloud. Basically, these companies must provide online payments including the online booking process CDN Telin'solutions for e-commerce include web performance, security, media delivery, video acceleration.
Based on experience of Mataharimall.com, at least thousands of hacker s attacks per month want to destroy their website. Many of those attacks come from the foreign IP address. However they are using a powerful firewall attack never breaks the website because they realize that in e-commerce business they need to be ready to face this. By using CDN Telin's Cloud Security Intelligent, a company could protect the sites and data center from risks such as downtime, destruction, and data stealing that could maintain performance when an attack occurs.
Education
IT CDN solutions for local and remote E-Learning Classrooms, Video on Demand, Live Streaming and Large File downloads.
Online Games
CDN Telin is able to provide IT Solutions to overcome Issue Slow Load times, Game Client downloads, Security and Live Streaming for the implementation of the Tournament.
Hotel & Travel
CDN Telin will provide IT solutions to companies to get the customer experiences, such as performance services, video delivery to strengthen the marketing campaign, and security for online booking.
Web Hosting
For web hosting, CDN Telin acts as an IT solution who can enrich the types of services provided to hosting customers. CDN Telin can be offered by hosting providers to customers as VAS, including Web Acceleration, SSL, IPV6, Large File Download, and Security.
Manufacture
CDN Telin also provides IT solutions for manufacturing companies, including supporting supply chain management, marketing campaigns in the form of online brochures, video education, and large delivery.
Software & Technology
World-class and regional software companies need CDN solutions, especially for delivery software, patches, content and applications. Software company websites are generally designed to be multi-user, which is intended for all clients. Web performance, video on demand, live streaming, and large file download are the solution services that is generally required by software manufacturers.
Health Care
CDN solutions for Health Care include online health information, distribution of therapies, live surgery, e-health records, live streaming, storage, e-books, and large file download acceleration.
Government & Public Sector
Government and public sectors generally use website for publications and online services. They expected it will produce services quickly to the public. However, challenges or even threats that impact government credibility become a valuable issue. CDN Telin can provide IT solutions such as security, video on demand, live streaming, e-learning, and large file download accelerators.
Event
These companies basically need the standard CDN solutions services such as video on demand, and live streaming.
CDN Telin is able to reduce infrastructure costs through off-load capabilities, extend services globally without capital investment, and increase the width and depth of costumer product line. Meanwhile Indonesia is clearly on the digital transformation fast track in a few next years. The digital innovation is also getting up to speed. Hence, Indonesia must ensure the digital transformation with confidence. As such, protecting sensitive data requires a new and integrated approach. This condition is believed as big challenge of the digital transformation which must be solved by every organization.
Briana is member of Telin Marketing Team, taking part in a lot of digital marketing aspects, experts in responding to your inquiry and assigning to the right Telin representative.